I did these for the craft fair here with Feather.
These all come with tassels like the chibi set.
I've sold out on a few of them >_<

I'm thinking about doing other bookmarks, more popular ones that will earn me a few bucks. Anyone have any suggestions?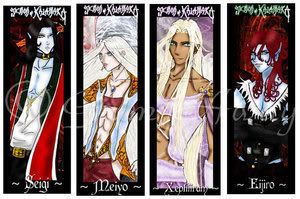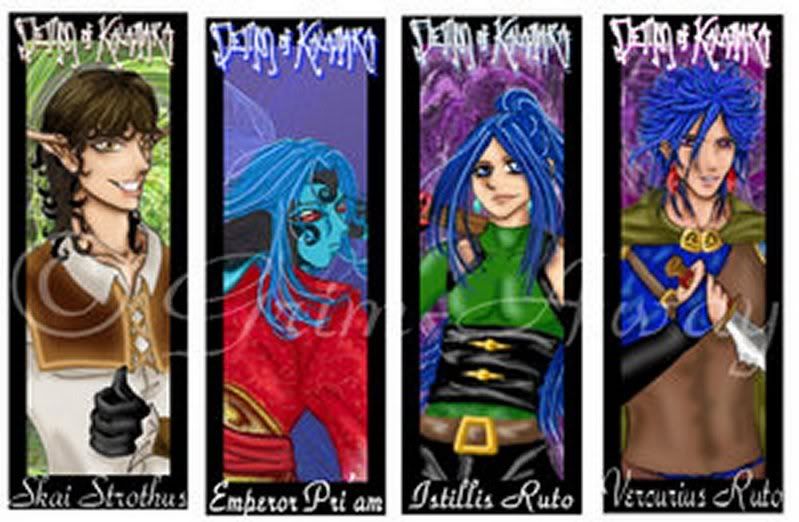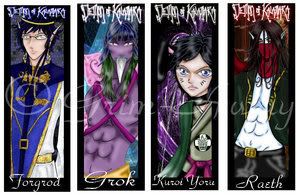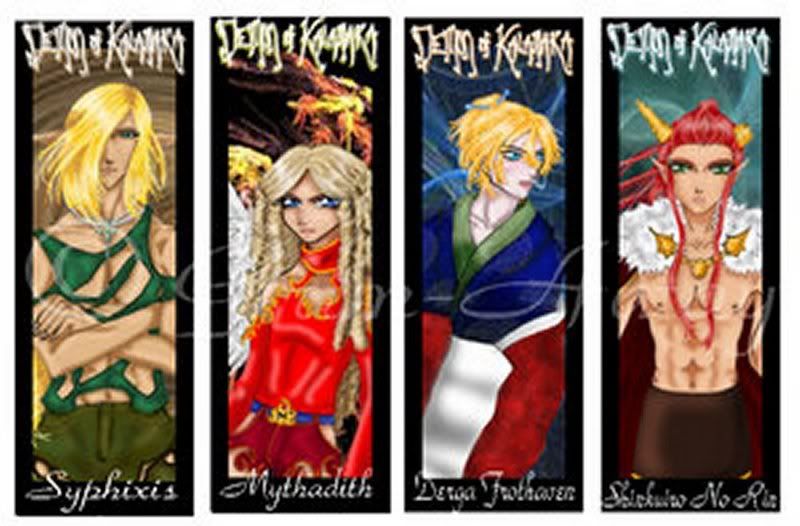 I've also got Fans that I'm selling... I'll be posting my most recent one I'm currently working on (commissioned) but I'll share with you the one that I was most proud of. It's been sold... but here is the lovely thing.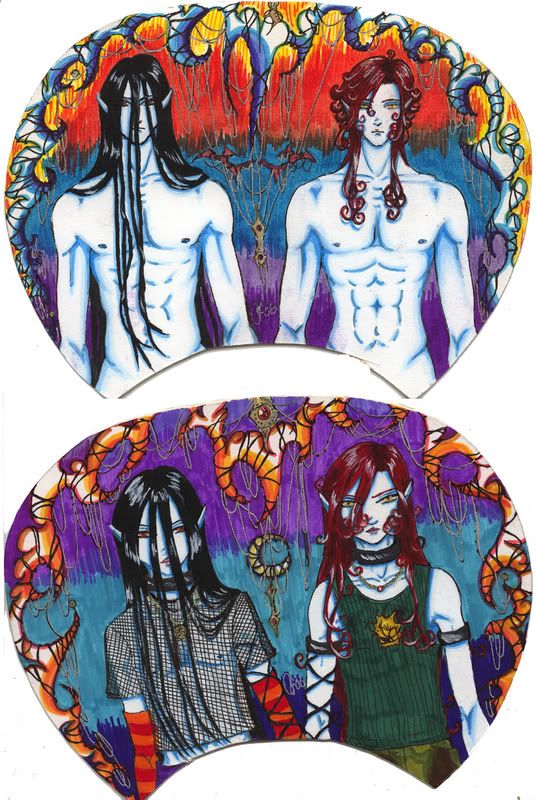 This one is my fan so I don't miss any of the ones I've already done.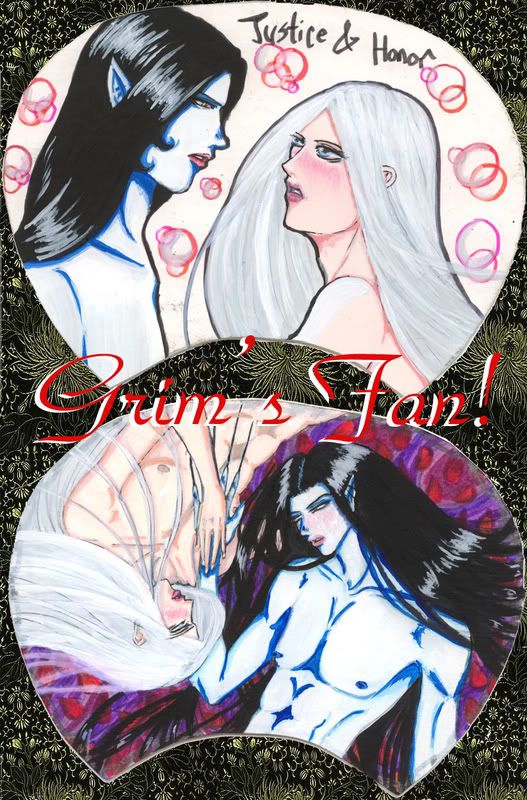 I'm thinking about doing fans of more well known animes and games. I just need to be commissioned for it XD (sending it out costs a bit of money and the poster/image board I use to make these costs me 17 bucks.)
Fans costs $12 uncolored $15 colored
Bookmarks range from $1.50 - $3.00